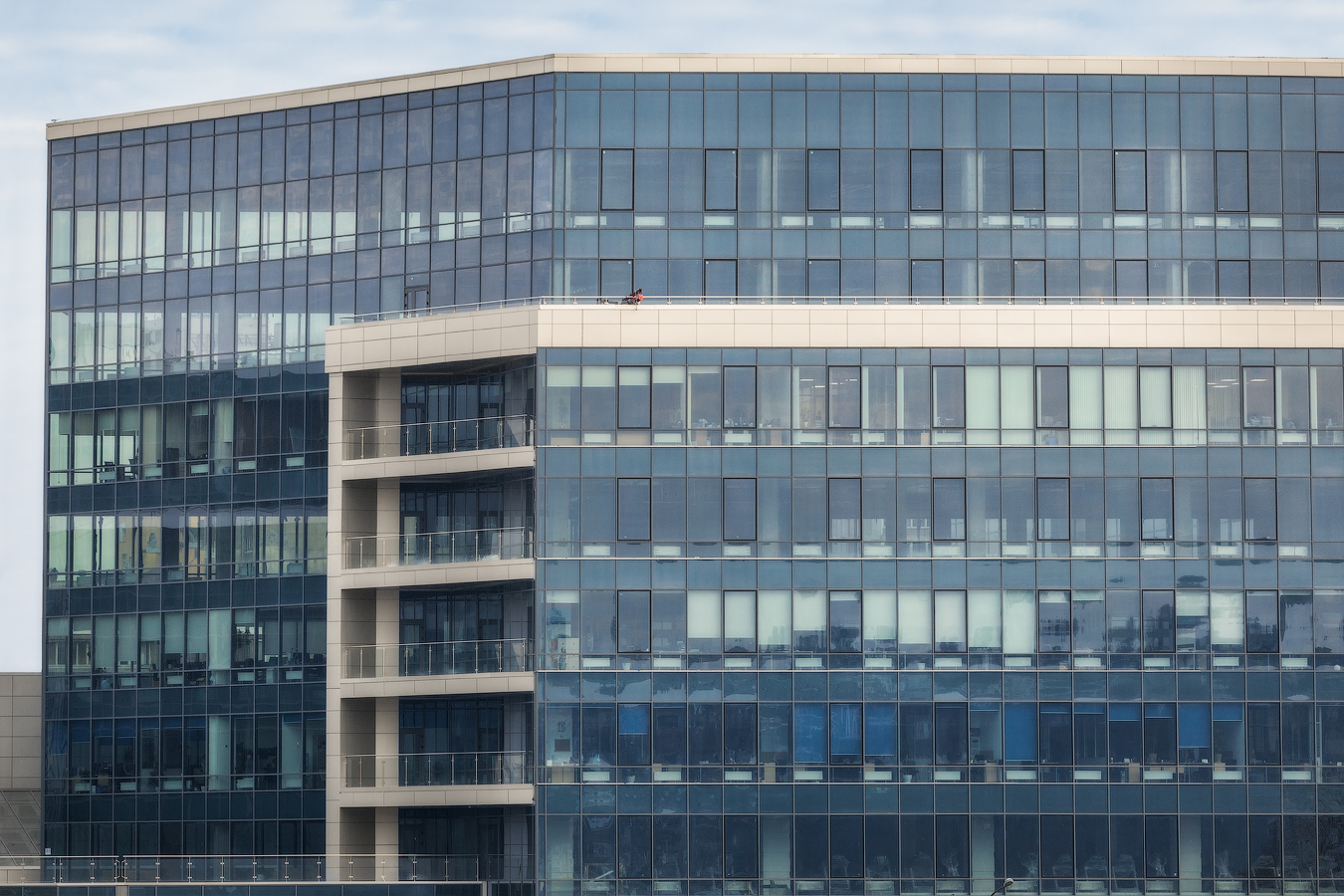 The form of structural glazing
The proposed scheme of structural glazing is designed to manufacture translucent facades without a visible fastening of glass units. They are manufactured for systems with a 2-side and 4-side constructional joint, both stepped and non-stepped in accordance with profiles.
Peculiarities of structural glazing
The main supportive construction of structural glazing is silicone sealant and external mechanical fixing is completely absent. Joints between glass units (thickness to 20 mm) of the same color with glass, hidden leaves, absence of mechanical fixing arise sensation of one-piece glass façade of a building.
Special glass units are used for structural glazing. External glass in these glass units is longer than internal one. Due to this peculiarity, two panes of glass are glued simultaneously to a base frame: external and internal. Thus, the safety of the entire construction increases significantly.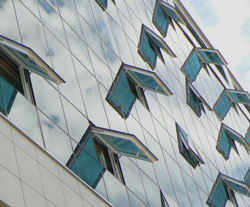 The advantages of application of structural glass units:
safe use of façade
high heat and noise insulation
maximum waterproof of a façade
long service life
aesthetic characteristics and maximum light transmission