Enameled glass (stemalite) is tempered high-strength glass with ceramide-based paint coating on one of its surfaces, which is processed forthermal treatment and that gives glass strength and fixes enamel on its surface. Colors and tints of painted this way glass can be diverse, and enamel fused into a glass surface after tempering becomes a single whole. While being manufactured, a thickness of enamel coating can vary which allows to manufacture both colored stained glass and receive the effect of etched glass. Stemalite is used for exterior and interior facing of buildings and related to the class of safety glasses.
The use :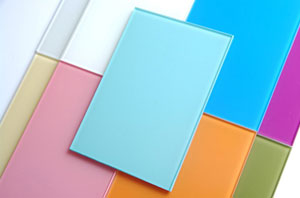 zones of floor decks

wall decoration

partitions

furniture

floors

staircases
Painted enameled glass stemalite can be used and applied both as a separate product for single glazing and as a part of glass units or multilayer glasses.
The main qualities of enameled glass are thermal resistance, light-resistance and durability.
Technical capabilities of manufacturing: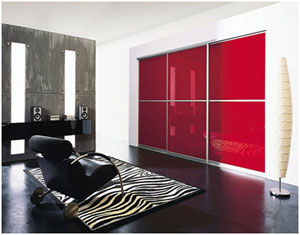 Thickness of glass: 4 mm —19 mm

Length of glass: 400 mm– 4400 mm

Width of glass: 300 mm – 2500 mm

coating of enamel by continuous layer CELLULOSE DOPE

coating of enamel by rare layer – SATEEN