Digital photo printing on glass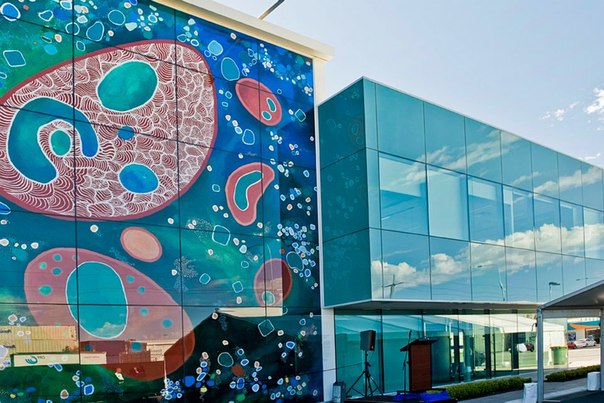 The technology of digital photo printing has been used in the world for many years and a lot of beautiful unique construction objects and thousands of interior features have been created.
Digital photo printing on glass with ceramic paints is a breakthrough technology of ink-jet printing. This technology allows to depict a full range of colors according to a color model CMYK, using a method of baking (tempered printing). The major element of ceramic paints is finely ground glass powder, called frit. This fine-dispersed ceramics frits with glass when heated up to the temperature of its softening in tempering furnaces. There it becomes an inseparable part of glass, which provides exceptionally strength qualities of an image received with ceramic paints.
Technical capabilities of manufacturing:
It is possible on all types of glass at optimal for comfortable viewing resolution of 360 dpi
A format of original image can be various, and glass sizes min 400х400 mm, up to max 3700х2400 mm
The glass thickness at such printing can be up to 19 mm.
There is also a possibility to change density of paint application and to use it as a part of triplex.
The following kinds of images can be applied with such printing: graphic images, photo images, pictures and their analogues. A format of image is TIFF, JPEG, PDF, EPS, a file size is from 2 MB, for vector files it is without any limitations. The company cooperates with the world's largest image banks Shutterstock and Deposit Photos (subscription-based).To choose an image You can check out the website www.shutterstock.com. or ru.depositphotos.com
Advantages and benefits of new technology: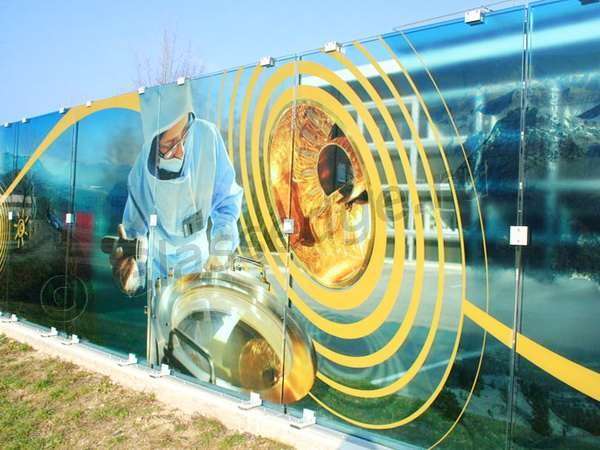 Glass has increased resistance, scratch resistance, resistance to any chemical agents, UV rays and weather conditions.
Due to the process of tampering, decorative glass takes all the advantages of safety glass.
A wide color palette is based on six basic colors. Environmentally friendly inks do not contain any heavy metals like lead or cadmium.
It is compatible with the industry standards for quality and durability.
The use of decorative glass:
It is an ideal solution for building façades, automobile glass (logo application).
It is used for manufacturing of parts for household appliances, furniture.
glass structures (partitions, doors, worktops, glass curtains, staircases, shower enclosures, etc.)
The presentation of photo printing on glass from Orion Glass is more fully…..