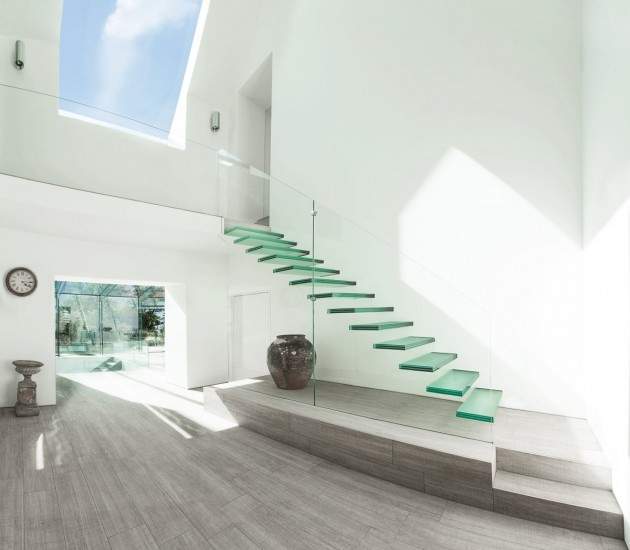 Interior glass only looks fragile: modern technologies make it strong and safe.
Thanks to modern high technological equipment and long experience of the company's specialists, projects with varying degree of complexity are being implemented in cooperation with designers,architectural - construction companies, manufacturers and processors of architectural glass, manufacturers of facade translucent structures.
The group of companies Orion Glass provides a wide range of translucent structures made of glass, offers various technologies of safety glass processing. A variety of processing technologies and achieved transparency and play of light, allows to receive different glasses for use both in the interior and the exterior.
Glass furniture is modern, safe and environment-friendly
---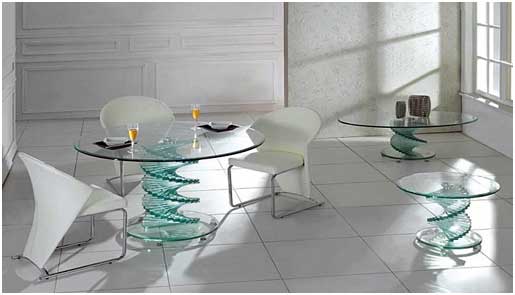 One of the company's activity is manufacturing glass furniture, one of the most modern and prestigious trends inthe interior design.
Glass, as natural, environment-friendly material gives furniture of any style direction refinement, elegance and the ability to exist "airily" in any environment and surrounding.
Glass furniture has a large number of variants of making and color solutions. The combination of different types of glasses, the use of the most up to date processing technologies, various accessories – the potential of such production is endless. The choice of material, manufacturing and processing technologies depend on furniture functional use and its aesthetic load.
At all stages of its development the company is actively developing its partnership network. Glass furniture is in steady demand due to its quality and functional characteristics. In addition,the segment which the company holds – glass furniture, has high rates of sales both in wholesale and retail.
The target market of the company:
wholesale warehouses of furniture
furniture retail network
design studios
furniture factories
distribution network (electronics)
building hypermarkets
There is a flexible system of discounts and the company also practices individual approach to pricing depending on frequency and/or volume of orders. For orders and consultations: sales department – mobile tel.+38(067)4702722 , email: mebel@orionglass.com.ua
Glass for commercial-industrial use
---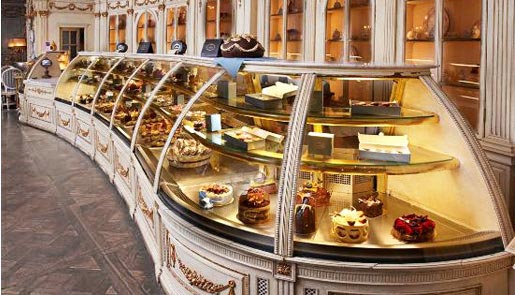 The technologies of tempering and curving glass, the use of silk-screen printing on glass allowto create curved and flat products of tempered glass for the mass production of commercial equipment. Not only popular shop windows and counters are manufacturedof glass but also a wide range of components (elements), which are used as additional accessories in kitting of rack for household appliances.
The existing experience and practice of manufacturing of these products have become a foundation for long-term partnership with leading Ukrainian manufactures of commercial equipment and household appliances (refrigerated cases, refrigerators, gas cookers).
For orders and consultations: sales department – mobile tel.+ 38(04741)2-12-29, mobile tel. +38(067)472-41-56, email: steklo7@orionglass.com.ua
The use of safety glass in the interior: